United Nations energy agency, the Sustainable Energy for All (SEforALL) has said that up to seven million households in Nigeria have shown that they can afford to immediately pay for electricity generated and supplied through solar home systems (SHS).
SEforALL said in a new report it published in partnership with Shell-funded impact investor, All On, that preliminary results from its research showed that approximately seven million Nigerian households are ready for immediate deployment of SHS in the six geo-political zones.
It explained that in the south west, 1.11 million households existed, in the south-south, 2.11 million existed while the south east has 730,000 households. In the north central, it indicated that 650,000 homes existed while 1.54 million and 640,000 households existed in the north west and north east respectively.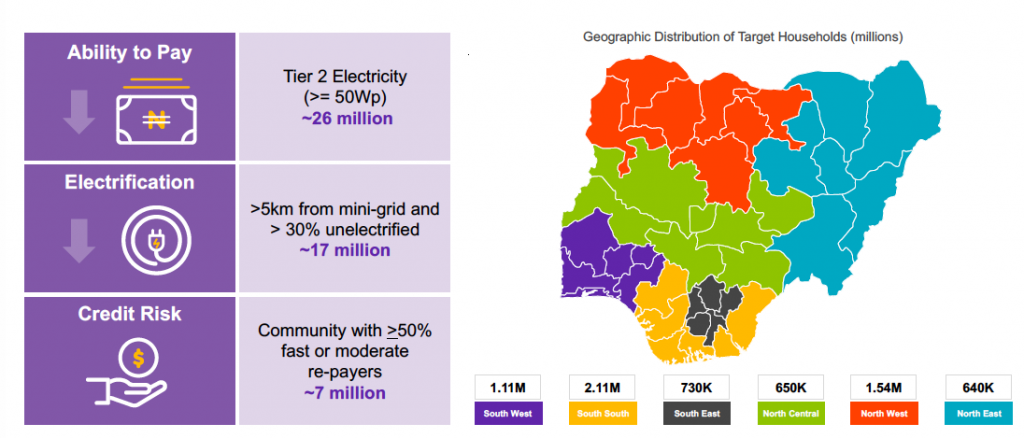 According to the report, the findings of the research were based off analysis of households' credit risk data, electrification, generator ownership, financial inclusion including access to bank agent networks as well as latent demand gap.
Access to infrastructure – roads, mobile coverage, electrical grid, productive uses of energy – e.g., farming and non-commercial demand i.e., health centres, businesses and schools were also considered in the research.
SEforALL stated that it worked on the research with All On to create a sustainable framework for the solar systems industry in Nigeria through increased electrification and localization of the upstream value chain.
However, it reiterated that Nigeria's electrification rate is approximately 57 per cent, leaving 85 million Nigerians without access to electricity, mostly in rural areas.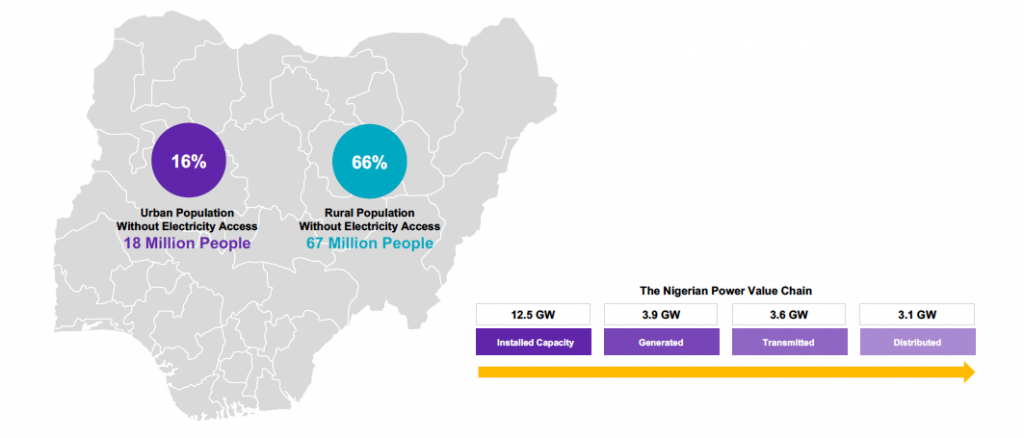 To address this, the report stated that "evidence shows that the least-cost approach for achieving universal access [to energy] in Nigeria involves an integrated mix of grid, mini-grid and solar home systems (SHS)," adding that Nigeria's federal government has recognised this and made regulations to support the process.
"The Federal Government of Nigeria (FGN) has done a remarkable job thus far establishing the policies for the enhancement of the renewable energy sector: a laser focus on key enablers is the next step in energizing the solar sector," it said.
In this regard, SEforALL and ALL On recommended that the National Renewable and Energy Efficiency Policy (NREEEP) should thus seek to, "complete tariff waivers for all solar use components (panels, TV, batteries, bulbs) to attract investments, create downstream jobs and build scale," as well as institute priority clearance at the ports for such components as done in Kenya and Ghana to promote ease of doing business.
Similarly, they called for the NERC mini-grid regulations initiated in 2016, to prioritize solar mini-grid applications.
Additionally, they noted that their market assessments showed that a single digit local currency financing and access to foreign exchange at the Central Bank of Nigeria's (CBN) rate would be required to scale the market, noting that, "high cost of capital and availability of capital is an encumbrance to the growth of the industry."