On the occasion of the 2017 edition of the International Women's Day, OGN picked out four women who have been 'bold for change' and taking groundbreaking actions to provide electricity for homes without any in Nigeria.
In its description of the International Women's Day, the United Nations said it is, "a day when women are recognised for their achievements without regard to divisions, whether national, ethnic, linguistic, cultural, economic or political."
The UN further stated of this annual dedicatory, "it is an occasion for looking back on past struggles and accomplishments, and more importantly, for looking ahead to the untapped potential and opportunities that await future generations of women."
OGN followed the efforts four women had put in in the last one year to get homes in Nigeria without any form of electricity to gain quick access to electricity through distributed renewable energy (DRE) sources.
They have also through their actions, advanced the frontiers of sustainable development. Their extraordinary social, economic, cultural and political drives have seen more homes, schools, cottage clinics and small scale businesses in Nigeria begin to pivot to DRE as alternatives to Nigeria's poor electricity supply.
Amina J. Mohammed, Deputy Secretary-General, UN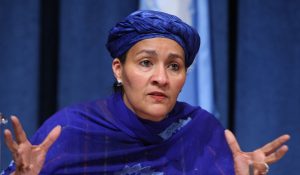 From November 2015 to December 2016, Mohammed, was Nigeria's minister of environment, within which she was able to refocus the country's commitment to the global climate change protocols.
Before she accepted her current job at the United Nations and moved in March, Mohammed steered Nigeria's efforts on climate action, protecting the natural environment and conserving resources for sustainable development.
She was upbeat in getting the government and oil companies in the country to commit to the implementation of UNEP report on Ogoniland remediation. She also initiated the processes that could lead to Nigeria's issuance of its first sovereign green bond worth N20 billion and from which new DRE projects could shoot from to underscore the country's commitment to its National Determined Contributions (NDCs) on climate change.
Additionally, Mohammed kick-started key policy frameworks on solid waste management and clean cook stoves to advance clean cooking practices amongst Nigeria's women.
She also started processes to resuscitate the dehydrating Lake Chad, as well as reclaim lands from desertification with a revised Great Green Wall (GGW) strategy.
Ify Malo, Power for All, Campaign Manager, Nigeria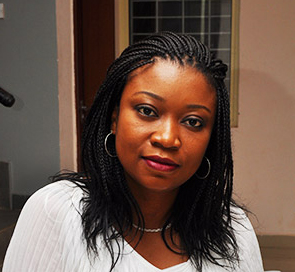 Hugely resourceful Ify Malo leads the Power for All campaign in Nigeria. The Power for All campaign is a collection of partners seeking to advance renewable, decentralized electrification solutions as the fastest, most cost-effective and sustainable approach to universal energy access.
The campaign is equally keen on delivering access to energy for the 85 per cent of the 1.1 billion people without reliable power that live in rural areas of the world within 10 years.
As its Nigeria campaign manager, Malo brings to her job very solid credentials on building, cultivating, and driving public, private partnerships for project delivery and implementation which has helped greatly in refocusing Nigeria's emerging DRE sector.
A 2013 Desmond Tutu Fellow and 2015 Dwight Eisenhower Fellow, Malo has gone on to take steps that could ensure that DRE gain a foothold in Nigeria, drawing from her good knowledge of energy policy designs and implementation which she garnered from several years of advisory responsibilities to various government ministers and heads of agencies on energy policies, regulations and partnerships.
Malo has continued to play key roles in tying operators in the country's DRE sector to tangible commitments through their association – the REAN, which she was instrumental to its formation in November 2016. As part of her campaign tasks, Malo recently initiated a new strategy to scale up DRE deployment in Nigerian homes using women-based associations, a strategy industry stakeholders say could be a slam-dunk in scaling up DRE deployment in Nigeria.
Hannah Kabir, Managing Director, Creeds Energy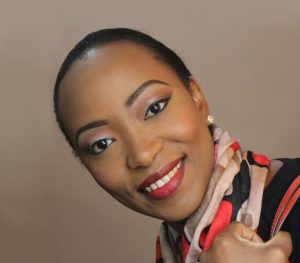 Kabir describes herself as a self-motivated implementer. With a degree in Business Economics from Queen Mary University of London, she worked for six years as a business analyst in the public sector and was instrumental in the strategic developments of Galaxy Backbone Plc.
Coming off with such wealth of experience that included customer support, marketing, corporate strategy, research and relationship management, Kabir subsequently got a masters degree in Renewable Energy and Enterprise Management and eventually set up Creeds Energy.
She is focused on solar PV systems, community development, energy efficiency, Carbon Development Mechanisms (CDM) and Joint Implementation (JI), and has gone on to develop solar systems for homes, schools and businesses, with a cases study being Genesis Christian Academy which has gone off grid and stayed off grid on solar.
Habiba Ali, CEO, Sosai Renewable Energy Company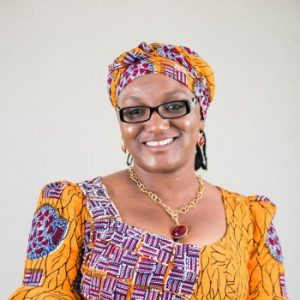 Often regarded as the baroness of Nigeria's renewable energy industry, Ali is everywhere making great impacts with her 'crystal pur water filter', solar lamps and homes systems, as well as improved cook stove for rural women.
With her Matan Arewa Sosai Initiative, Ali is currently strengthening the capacity of women in northern Nigeria on the production, sales, service and installation of renewable energy products.
As a sign of global recognition of her commitment to using renewable energy to empower homes and communities, Ali recently welcomed US Ambassador to Nigeria, Stuart Symingtonm to Sosai's Kaduna office.
For most of her professional career, Ali has worked in the energy and environment field, thus consistently honing her passion and skills for developing and deploying renewable energy solutions to communities especially in rural areas of northern Nigeria.
It is estimated that Ali has helped in the deployment of over 50,000 improved cook stoves in Kaduna and Kano states. She has equally worked with several international organizations to improve access to energy through affordable payment options for solar systems for homes and businesses.