In an interview with OGN, Hannah Kabir, CEO of Creeds Energy said that once the right policies are in place, private investors and not the government will lead Nigeria's renewable energy boom. She also talked about how she's used RE to sustain livelihoods in cities and villages across Nigeria. Excerpts.
In specifics, what does Creeds Energy do in the renewable energy sector of Nigeria?
Creeds Energy is an indigenous renewable energy service company dedicated to providing access to innovative solar powered solutions for households, businesses and communities.
You've operated for how long now, have you done any impact-making projects so far?
Creeds Energy has been in operation since 2012 and as a for-profit social enterprise, our solutions are always focused on adding value in a sustainable manner. This means that our projects enable education, healthcare provision, ease access to energy and electricity for households, businesses and communities using clean technology.
In Kuje, we powered an off-grid school – Genesis Academy with solar PV. In Oyo state, we installed solar PV for health centers across 33 LGAs. In Port-Harcourt we are enabling local outreach for a community station – Chicoco Radio. In Kaduna we are supporting agriculture with solar water pumping for irrigation. In Jigawa we constructed improved rocket ovens for bakeries- significantly reducing the amount of firewood being cut down for fuel.
How sufficiently confident are you in the potency of renewables?
For Creeds, we are uncompromising about standards and quality. We are in the renewable energy space to build a brand that is synonymous with quality and innovation. This is evidenced by the relationship we nurture with our customers who oftentimes are satisfied repeat clients.
In simple terms, how cost-effective or cheap are renewables deployment?
Cost-effective and cheap are relative terms. Our view is that solar solutions (and most clean techs) are assets you pay for that yield positive returns in economic, environmental and social over time. These are scalable and incremental as technologies become more efficient and cost of components continue to decline.  On the other hand, a generator for instance is an expense because apart from the cost of the equipment, you keep spending on recurring costs such as buying fuel, maintenance and repairs. Within a short period you would still need to replace it.
We are confident about our solutions as such we also installed a solar PV system in our office since 2013, and our electricity bill for example dropped to N16, 000 for the year. Not only have we not bought a drop of fuel because sunshine is free, we have hardly noticed the intermittent power supply from PHCN power cuts because our lights stay on.
So, how efficient are the RE solutions you've deployed so far, have you had instances of complete breakdown or serious malfunctioning?
A peculiar challenges with distributed RE solutions and solar PV installations in particular is the fact that for long we've had to depend on component based designs where batteries, inverters, controllers are purchased from different suppliers who provide different warranties.
As with electrical equipment some fail or malfunction depending on use. A common source of failure and worry has always been batteries – where the energy is stored and discharged for use.  We have had a fair share of bad encounters. We've learnt to work only with suppliers who provide warranties and have adequate service centers for fault resolution.
It has also pushed us to work with partners to come up with innovative integrated systems with better battery technologies, lifespan and intelligence to allow us monitor systems we deploy. One of such innovation is the SolarEnabler – this transformative technology is set to change the approach to solar and backup solutions deployment.
Who then are your dominant clients, you seem inclined to far-flung rural communities?
Our inclinations are broad ranging from urban households and businesses, to rural, off-grid communities.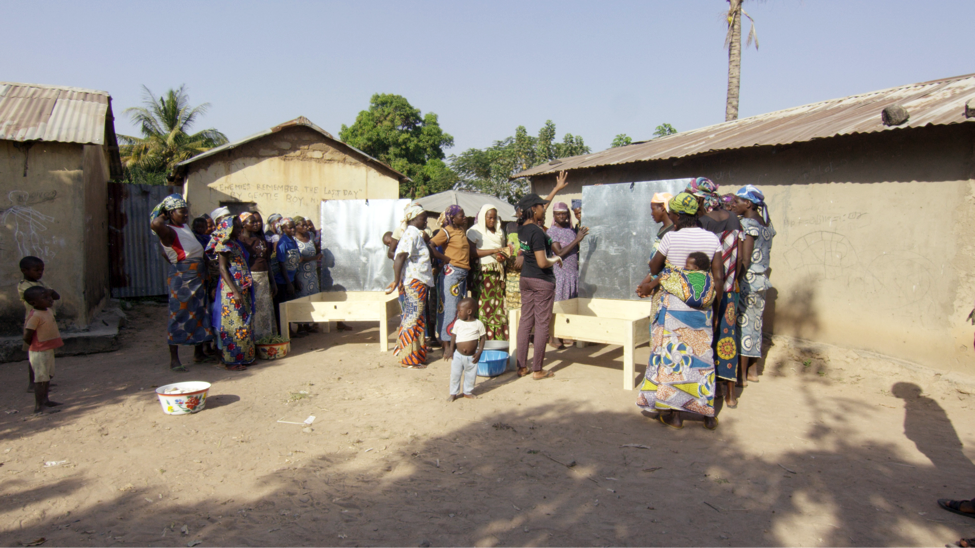 Why is RE often associated with poverty, and rural life? Does this give the impression that it does not work in urbane, high-end cities?
RE Technologies vary in size, by application, by energy need, by cost. Pico-solar systems for instance are more suited to rural areas where energy poverty is defined by lack of access to basic lighting, phone charging or cooking energy. These are small in size and application specific- lighting or both lighting and phone charging.
Same as clean cook-stoves – they are function specific and come in different sizes. However majority of households in urban areas also depend on firewood and coal stoves and are making use of clean cook-stoves.
Urban areas have higher energy needs depending on their electrical appliances and equipments. So, the solutions for individual urban households and businesses tend to be larger compared to rural households.
There are also large-scale systems that are off-grid or grid-connected such as solar farms which generate megawatts of electricity and feed-in to a supply network. The electricity here is used across board in cities, communities, industries and the likes.
Your project partners, what do they usually do for you?
Creeds Energy continues to nurture partnerships and affiliations that share and promote our vision of mainstreaming clean energy technologies, enriching lives and developing a green economy in Nigeria.
I imagine you've challenges with your job as a promoter of RE in a country that believes less in it even though it has the potentials, what are these challenges if any?
RE is a nascent sector in Nigeria. It takes time as with anything new and uncharted. Over the years there are positive and incremental improvements in terms of policy, cohesiveness amongst players in the space and an increasing number of viable and good projects.
The federal government lately became obsessed with RE and says it wants 50% of Nigeria's energy to come from it by 2020, do you consider this a good obsession?
It is an encouraging and positive ambition. What is critical is providing the enabling environment for developers to implement and make this a reality. Like the telecoms industry that grew exponentially once the right policies and actions were in place, private sector players will take the lead without necessarily relying on government investments.