Since the 1970s, the cost of harnessing power from the wind has fallen by well over 100 per cent, majorly due to the exponential growth of research and development into technology to more efficiently farm it.
Today, wind is the fastest growing energy source in the world, owing to the obvious fact that air is found everywhere, and at all times, on the earth's surface at some speed, though technology now exists to extract power even from still, dry air.
OGN collected information on three cutting edge wind harnessing devices that seem to have stepped out of the pages of science fiction, and have the prospects of revolutionizing power generation in the world and perhaps Nigeria.
The Solar Wind Tower
Solar Wind Energy Inc., parent company  of this technology claims its invention – the Solar Wind Tower, uses the 'natural power of a downdraft created when water is introduced to hot dry air within the confines of the patented tower structure."
This basically means that the tower which stands at 2,250 feet tall, will draw energy from air by injecting water to hot air that will sink and turn into wind which will power turbines at the base of the tower. This tower will operate at all times of the day, and will not be limited to the speed of the wind or availability of the sun.
The tower is currently under construction and could begin production in 2018, it is estimated to provide 4,000,000 megawatts hours (MWH) per year of electricity.
Back home, this construction could theoretically thrive in Nigeria's arid northern regions but the question of funding for it (it is estimated to cost $1.5 billion) as well as the lack of literature and past experience about a system such as this would definitely have governments and investors skeptical about the possibility of such an endeavour, meaning Nigeria would be wise to wait and watch the outcome before committing to this if she will ever.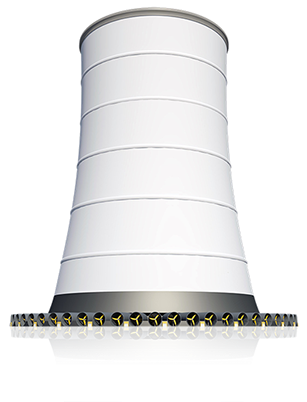 The SheerWind Invelox Turbine
SheerWind is an American company that makes the bold claim of harnessing 600 per cent more than regular turbines can from the wind using its chimney-like bladeless turbines which service a range of options from commercial buildings to utility scale.
According to SheerWind, their utility option produces power from the range of 1.0 to 25.0MW.
Added to the claim that it can produce power with winds as low as 2mph, Invelox seems almost too good to be true but yet it exists.
The company currently provides the United States Military and the US Federal Emergency Management Agency (FEMA) with renewable powering solutions so it has stood and passed the real world test.
Advertized prices per watt are also very competitive, especially for the community scale off-grid model of this turbine, making it especially attractive to the Nigerian market.
This device marks all the right boxes on paper, and would be a nice asset to the Nigerian situation that demands more off-grid solutions to solve immediate short term problems without spending scarce forex on transmission lines.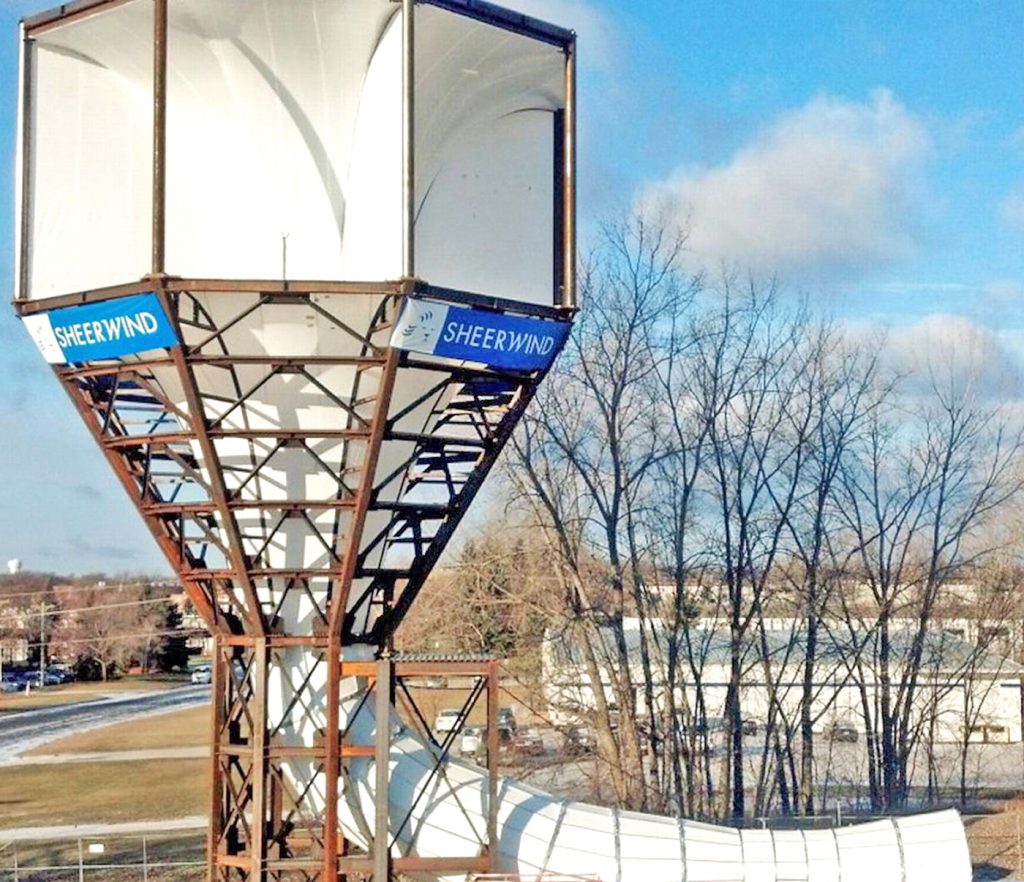 Hybrid options
Wind energy is not constrained by any laws of physics to exist on its own and if pairing it to another sustainable source delivers better results, then that should be a viable course of action.
The solar-wind tower previously mentioned is also a hybrid of sorts because it uses the air dried up by the sun's heat before adding moisture. This is also why Max Bogl Wind AG and GE plan to merge traditional four wind turbines and a pumped storage hydro facility that will alternate in power supply when demand is lower, but concurrently supply at peak periods. This will guarantee against low wind times or lower water levels, as each system backs up the other.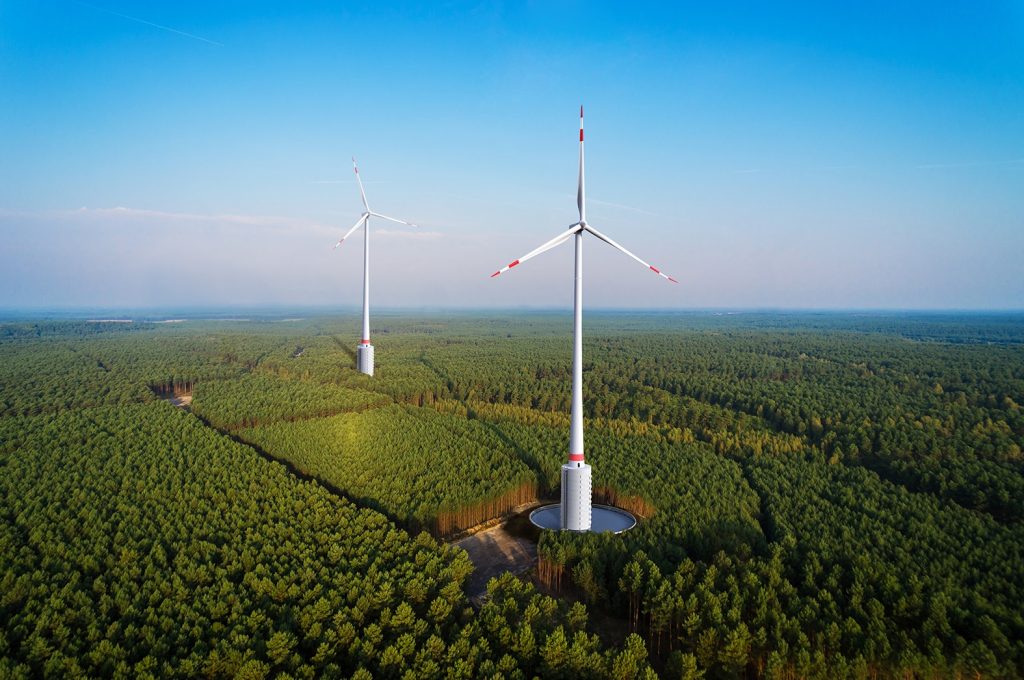 The truth remains that the innovation in wind energy is beyond believable and it just keeps getting better. Soon, technology will harness winds higher above the earth's surface because they are stronger and therefore will provide better electricity.
In this global innovation drive, Nigeria cannot afford to be left behind, not just in outright buying of technology but also in building the capacity and infrastructure to compete for investment internationally.
The African market remains untapped but that will not last for long, as Nigeria dithers others will not continue to.