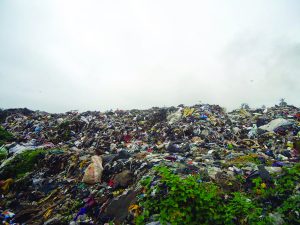 This sight is common in Nigeria – massive heaps of refuse sprawling a great expanse, and usually surrounded by accompanying green vegetation to show that it has a capacity to create or produce.
These mountains of rubbish dump also give out stenches that could trouble even the dead, but not very many Nigerians know that in them rest a potential energy source that can power homes, offices and even municipal water treatment plants.
Looking through a recent report  by the trio of Juliet Ben-Iwo, Vasilije Manovic, and Philip Longhurst of UK's Cranfield University for the Renewable and Sustainable Energy Reviews, Nigeria's environment is highly polluted with enormous amounts of waste: municipal solid waste (MSW), food waste, industrial waste, and animal waste.
The report which highlighted the potentials in the country's rubbish dumps noted that though they're major problems for the country, they're rich in biomass and can generate electricity for homes.
To deploy biomass-for-power basically means to extract energy from bio-degradable sources like sticks, leaves, sawdust and cow dung, amongst others.
'Luckily' for Nigeria, the International Energy Agency (IEA) in the report said she has substantial annual biomass potential of about 144 million tonnes, making the call for its use for electrification truly representative.
As feedstocks for biogas – a methane-rich gas produced by anaerobic treatment of any biomass, rubbish dumps according to the report can be beneficial in multiple ways to states in the country either on household scale, community scale or industrial scale.
It even noted that the technology to harness this is straightforward and practicable on both small and large scale, and that beside electricity generation, biogas which produces fertilizer as a valuable by-product can also be upgraded to transportation fuel.
Another common feature of biomass is the production of cooking gas through bio waste which is achieved by decaying any biological waste in a chamber and trapping the released methane gas that escapes due to decomposition.  This concept is proven to work even at an industrial scale and can be easily deployed in rural areas especially when aiming for lower level production.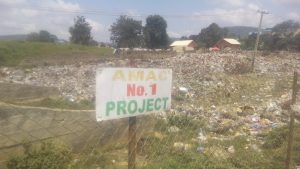 Most of Nigeria's cities basically have waste generated in them unchecked and highly mismanaged. In fact, governments of states where these cities are located actually never prioritized waste management in their governance.
Like in all issues related to governance in Nigeria, proactive waste management is never incentivized, though there is an exception in Lagos which so far remains the only success story in waste management.
As part of a carefully thought out waste management blueprint, Lagos reportedly recycles just about 13,000 tonnes of the huge volume of waste it generates to produce electricity at various degrees. Analysts however believe it can do better considering that it generates an average of 255,556 tonnes of waste every month.
According to the Renewable and Sustainable Energy Reviews, considerable amount of waste is generated in some major cities in Nigeria, maximizing them for biogas production, instead of open burning (which is damaging to air quality), could also circumvent the tremendous sanitary problem posed in the country.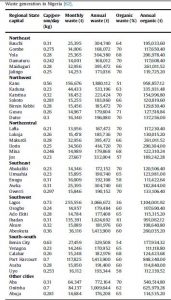 With about 96 million Nigerians lacking electricity, investments in waste to power can deliberately contribute some good power to cut energy poverty in the country.
Cottage biomass plants and digesters are cheap and require close to zero specialized input to manage and maintain. Also, they can be easily installed at every area in the country.
"The technology to utilize household waste, sewage, industrial waste, and other organic waste can be implemented virtually everywhere in Nigeria. Thus biogas production is an effective way to dispose organic waste, generate energy, produce fertilizer, and circumvent the issue of land and new cultivated areas," said the report.
But for this to take a sustainable root, it will take more than just the deployment of anaerobic decomposition tanks, but also the involvement of governments at all tiers in waste management. A responsible government should know that lots of community hospitals, schools and farm settlements in the country are without electricity which her huge rubbish dumpsites can provide.